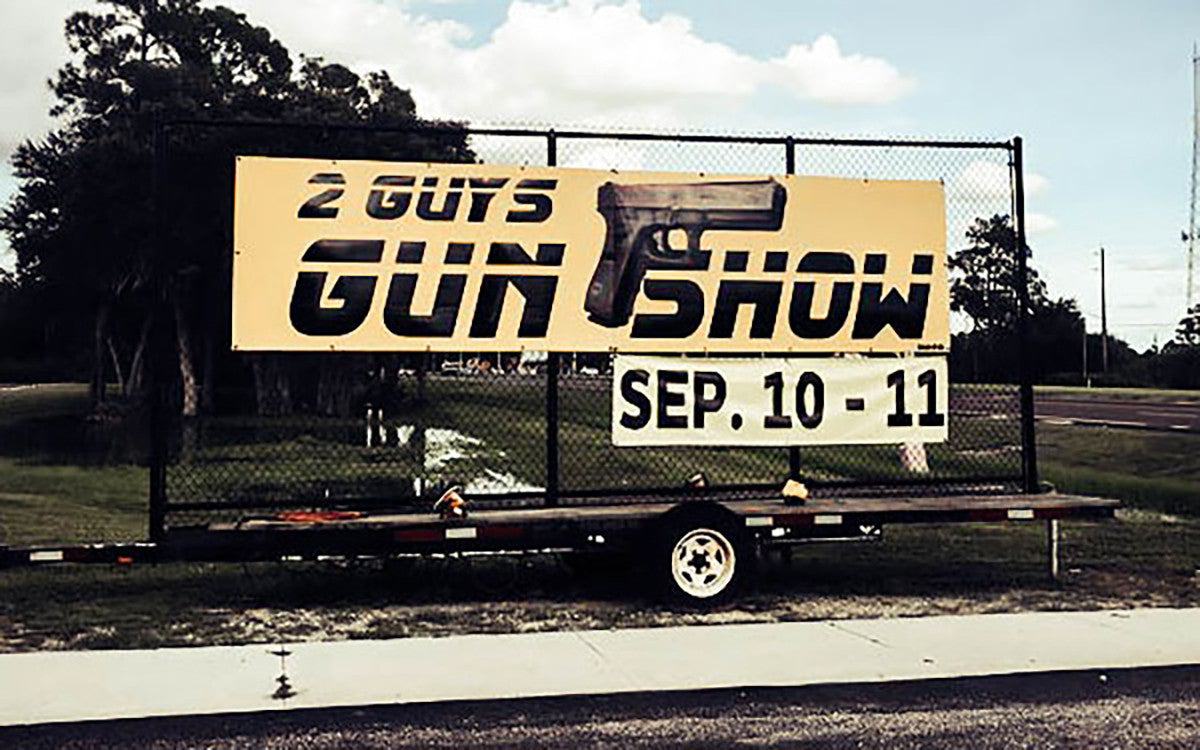 2 Guys Gun Show
Following a personal invitation from Guy Lemakos, we were fortunate enough to have the opportunity to attend 2 Guys Gun Show on September 10th and 11th in Port Charlotte, Florida. Guy is the owner of Phoenix Ordnance and coordinator of the show and we jumped at the incredible opportunity to attend the show to represent his business as well as join him in training the staff.
We had three members from Fort Scott Munitions™ (Robbie Forester-General Manager, Caleb Osborn - Loading Technician and Preston Church - Testing Technician) team up with Phoenix Ordnance, who is now an authorized Fort Scott Munitions™ Dealer and a full-service gun shop in Pinellas Park, Florida. "We were honored by such a great request that would not only challenge us, but also allow for us to share our knowledge with others," said Robbie.
The 2 Guys Gun show was one of the first shows Fort Scott Munitions™ has had the opportunity to attend. There were 110 tables set up by many local businesses that were displaying ammunition, guns, knives, as well as hunting and fishing equipment. During the Gun Show, they were able to introduce many of the products that Fort Scott Munitions™ has to offer and explain some of the exciting processes that make our ammunition stand out against our competitors. "It was a great experience to be able to introduce our ammunition and express our passion for what we do," shared Robbie. He continued, "Producing quality products and having the attendees of the Gun Show get excited makes it even better."
While representing Phoenix Ordnance at the Gun Show, we were able to sell over $3,250 in Fort Scott ammunition™ and other major ammo brands. "Customers were thanking us for not just being sales representatives, but actual individuals who test, load and manage the quality of the ammunition we sell," said Robbie.
While in Florida, the Fort Scott Munitions™ team was able to spend a couple of days visiting with several stores in the Tampa area and showcase our products. We are pleased to announce the following 10 new authorized dealers: